CHAPEL OF STONE
A solemn chapel, made of stone
loved by an artist, with a tapestry of light.
Ajiishi, which was loved
by the late world-renowned artist Isamu Noguchi,
is granite from Kagawa Prefecture in Shikoku.
The Chapel of Stone,
a masterpiece from acclaimed architect Jun Itami,
was built by stacking blocks of ajiishi,

a stone with refined color and texture.
The blocks have become stronger and more beautiful over time.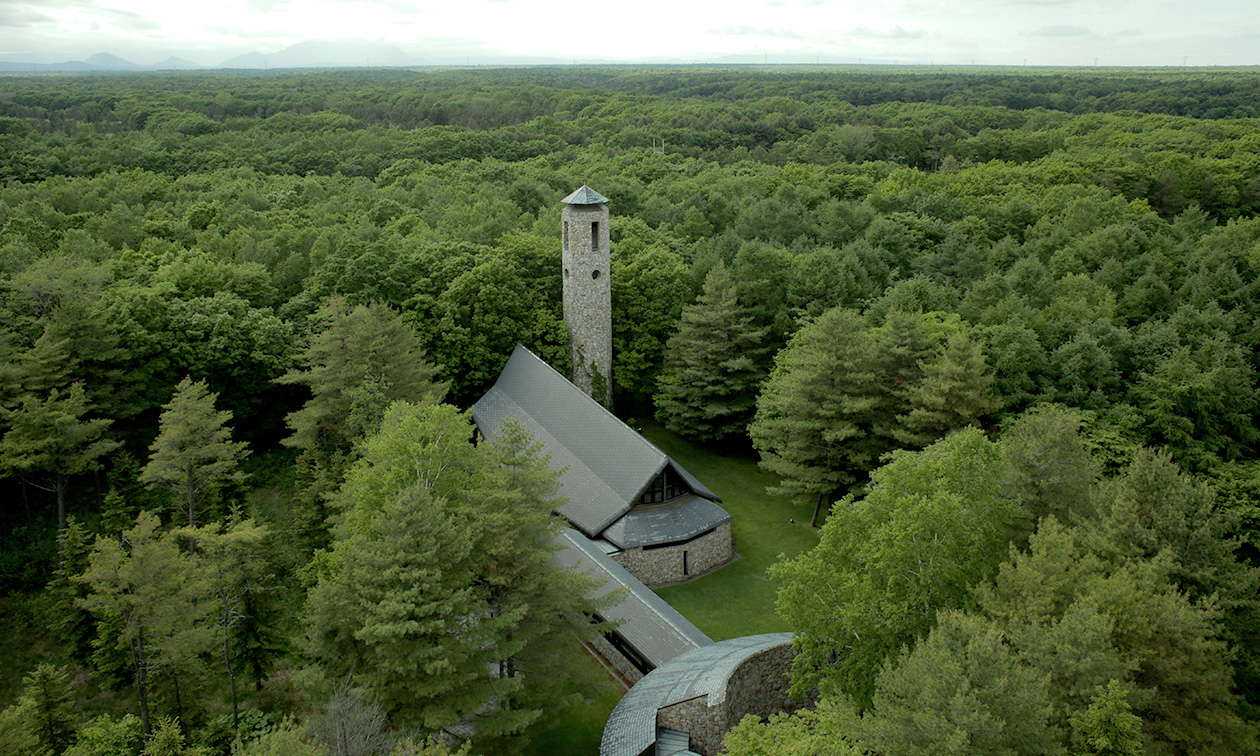 SURROUNDED BY WOODS
The chapel's masonry,
inspired by a potter's kiln, was built with prayer.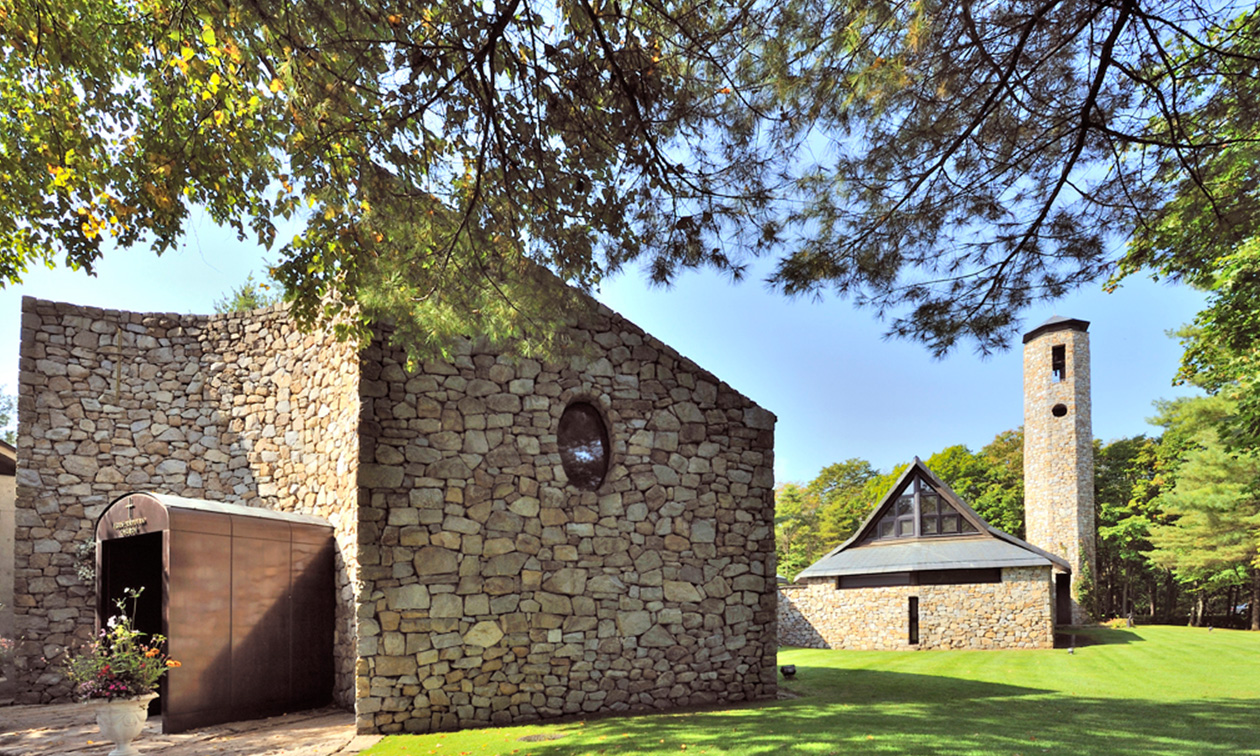 SIDE VIEW
Master masons stacked up blocks of stone
that are different in size and color to complete the chapel.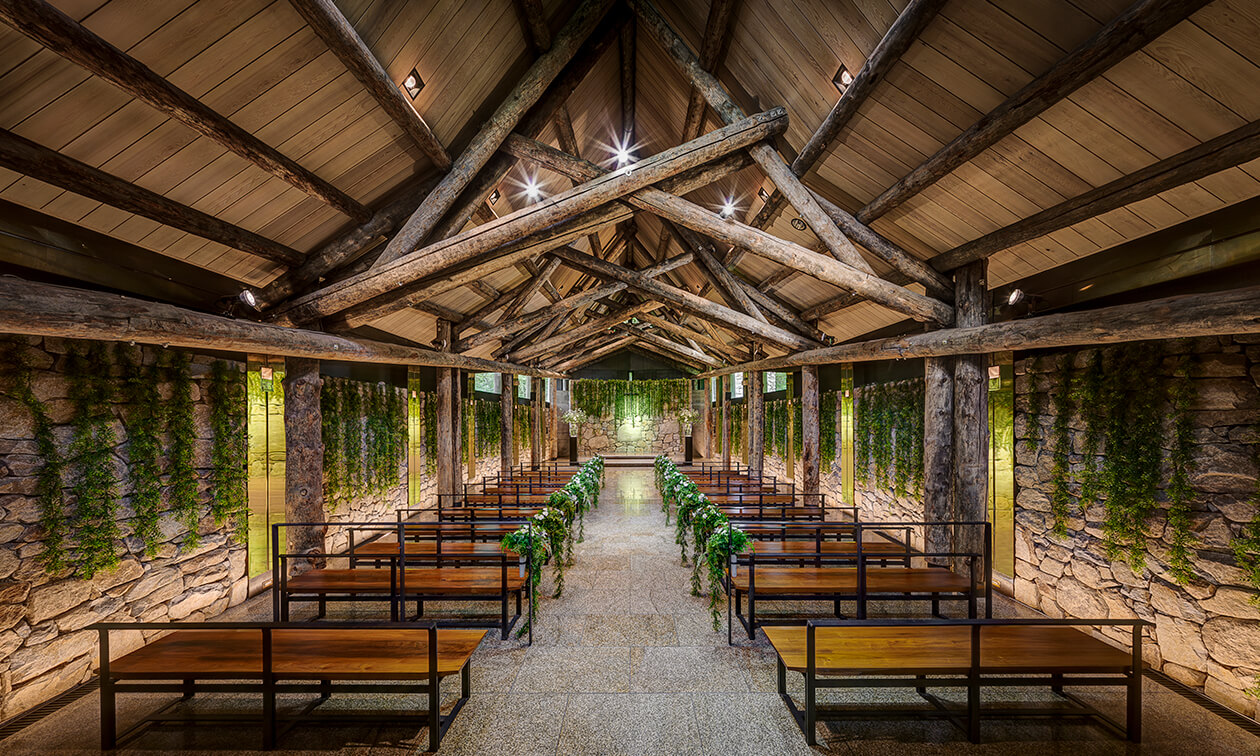 INTERIOR
Soft and warm ajiishi stone and the holy cross
– the chapel surrounds all attendants with love.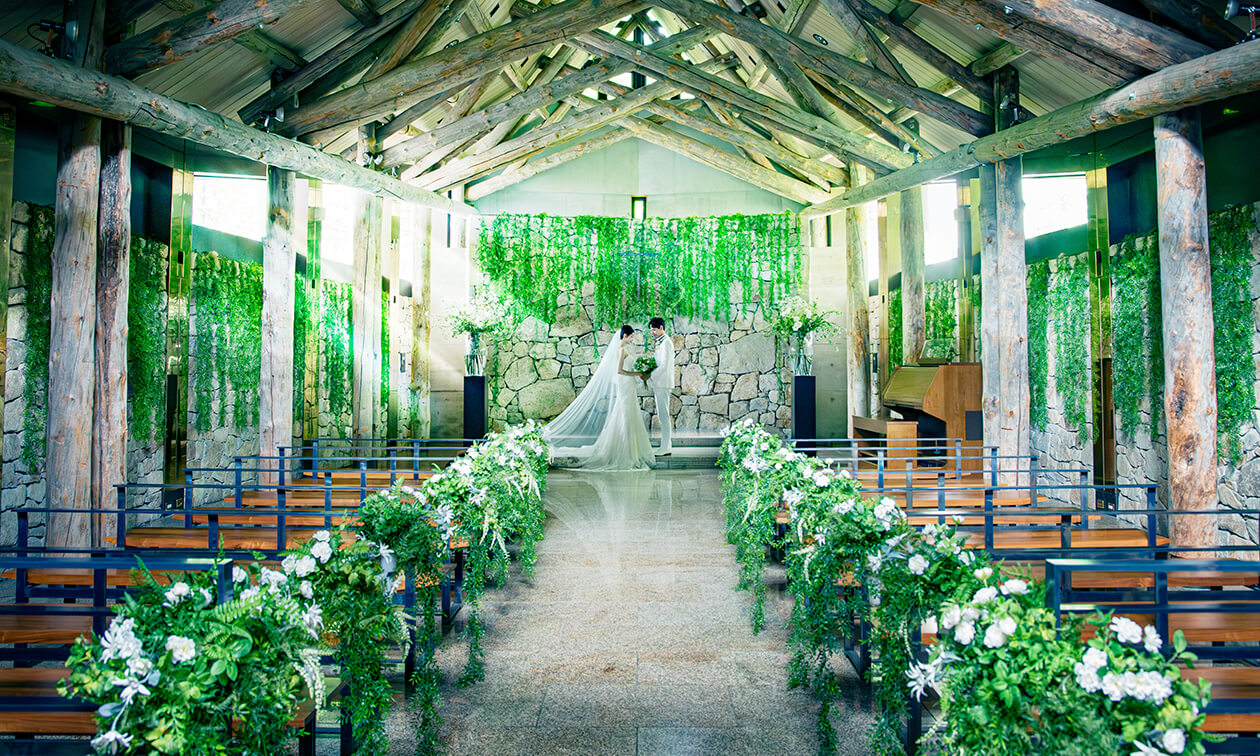 STAGE
A long aisle down which the bride walks
and an altar where vows of eternal love are made
– the couple are gently illuminated by natural light.
Veil-down ceremony that will leave
a lasting impression on guests
The couple begins their union
with the most important people in their lives looking on.
Ceremony that makes every moment memorable
Special moment in which the couple make their vows
Their happiness is shared with everyone.
Flower shower and many smiles