CHAPEL OF STONE
A solemn chapel, made of stone
loved by an artist, with a tapestry of light.
Ajiishi, which was loved
by the late world-renowned artist Isamu Noguchi,
is granite from Kagawa Prefecture in Shikoku.
The Chapel of Stone,
a masterpiece from acclaimed architect Jun Itami,
was built by stacking blocks of ajiishi,

a stone with refined color and texture.
The blocks have become stronger and more beautiful over time.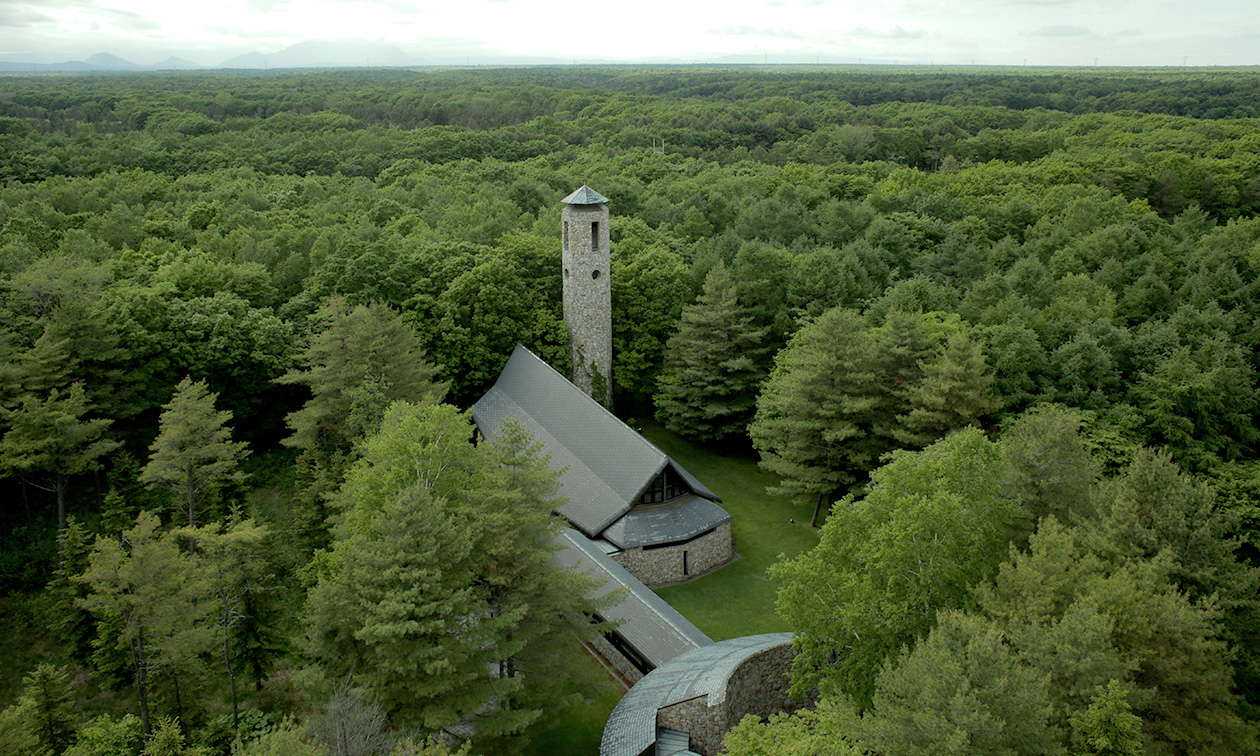 SURROUNDED BY WOODS
The chapel's masonry,
inspired by a potter's kiln, was built with prayer.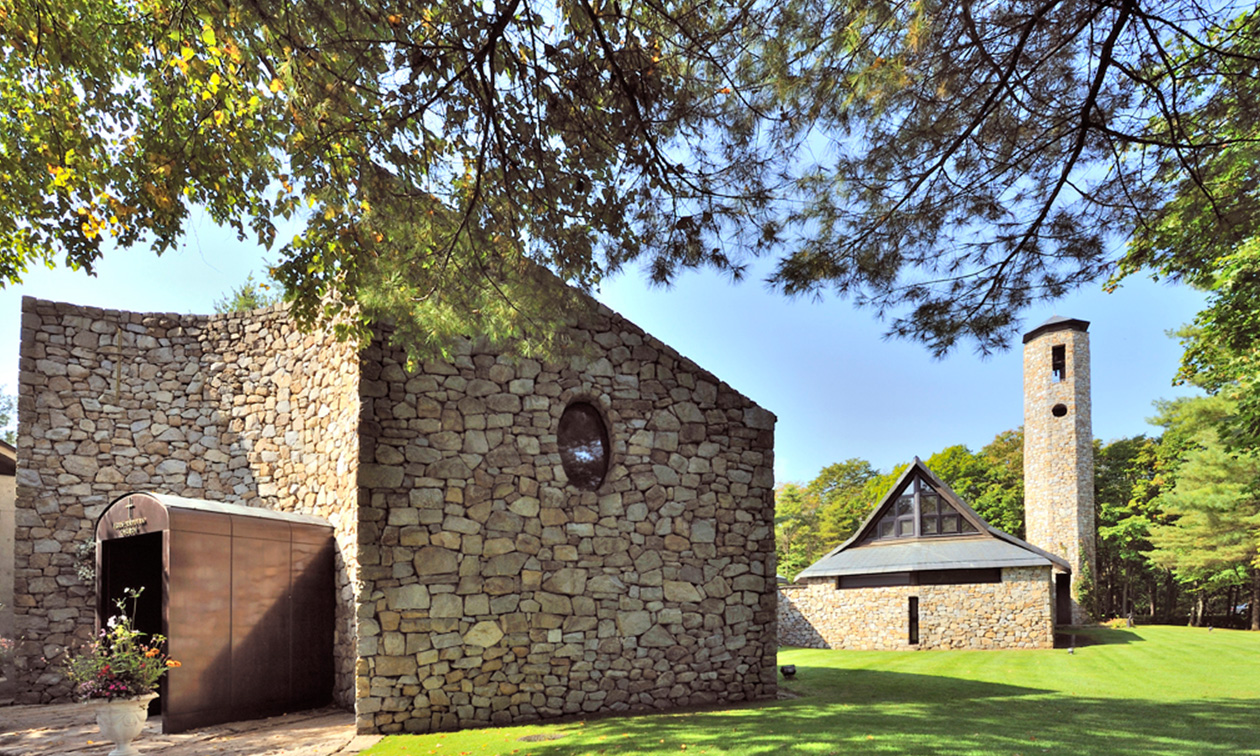 SIDE VIEW
Master masons stacked up blocks of stone
that are different in size and color to complete the chapel.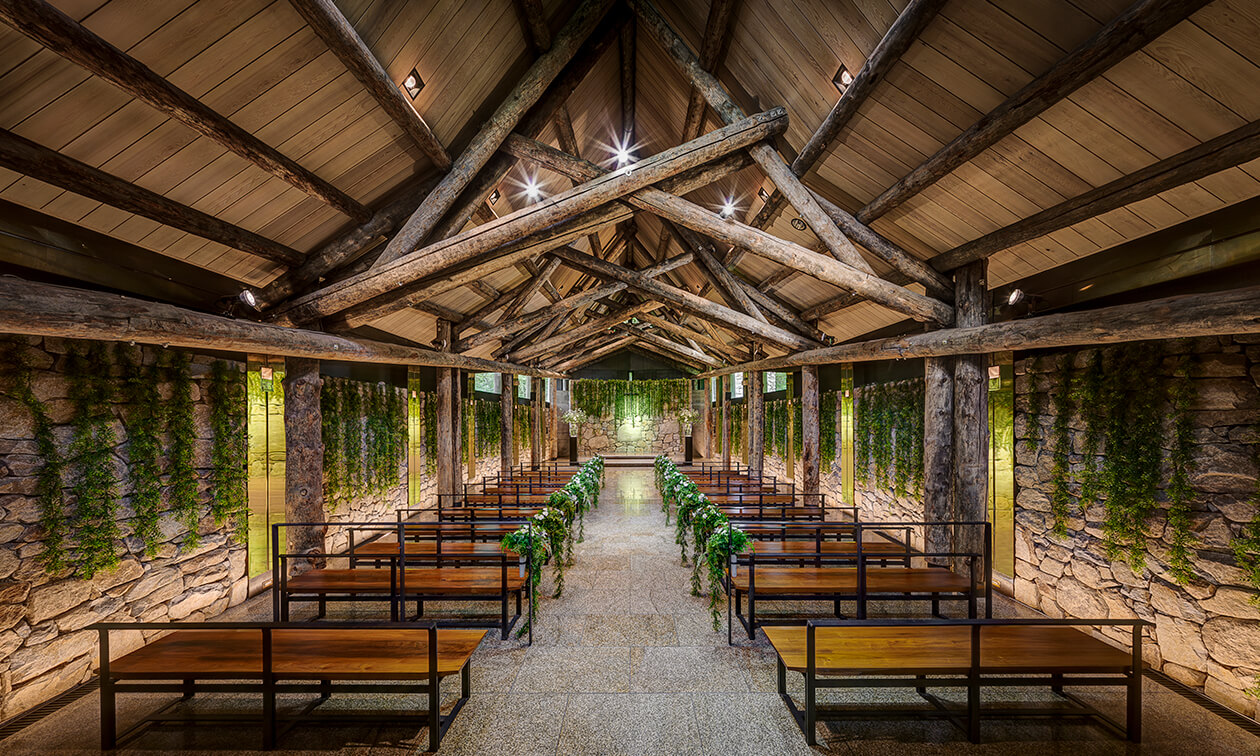 INTERIOR
Natural light through the windows gently illuminates
the holy cross,
the couple and the blocks of the stone
with subtle colors.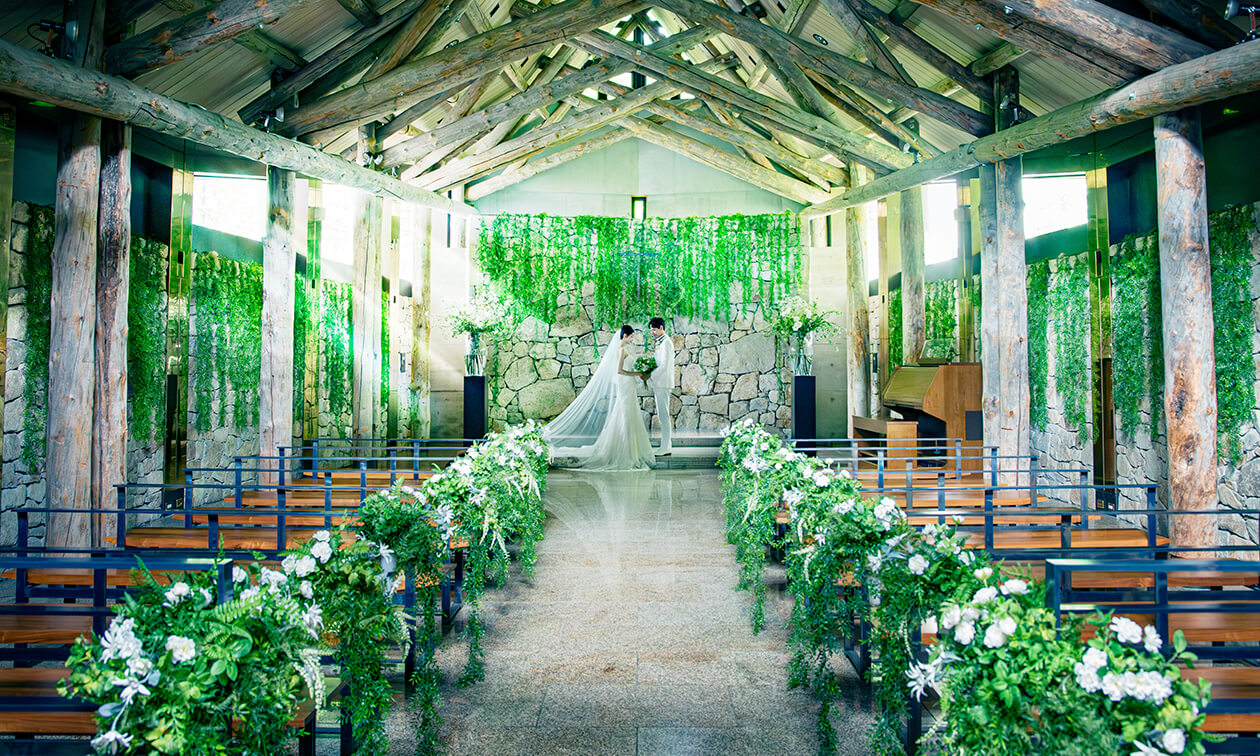 NIGHT
Illuminated by light bulbs and the reflective glow of snow,
the beautiful form of the Chapel of Stone is awe-inspiring.
Anterior chamber
where the couple are ready and waiting
Waiting room for guests
(separate building)
Waiting room for relatives
(main building)