PARTY & RECEPTION
A beautiful and impressive stage surrounded
by a forest and lake that change with the seasons.
Banquet terrace enveloped by the picturesque forest
With a pleasant breeze and sunlight, this waterfront terrace provides panoramic views
of the magnificent forest and lake through the windows on three sides.
The couple come in from the lake by boat, and guests welcome them with smiles and clapping.
The warmth of the authentic log house, dishes made by the chef in front of guests and the shinning lake
will become beautiful memories.
(Capacity: 12 - 26 people)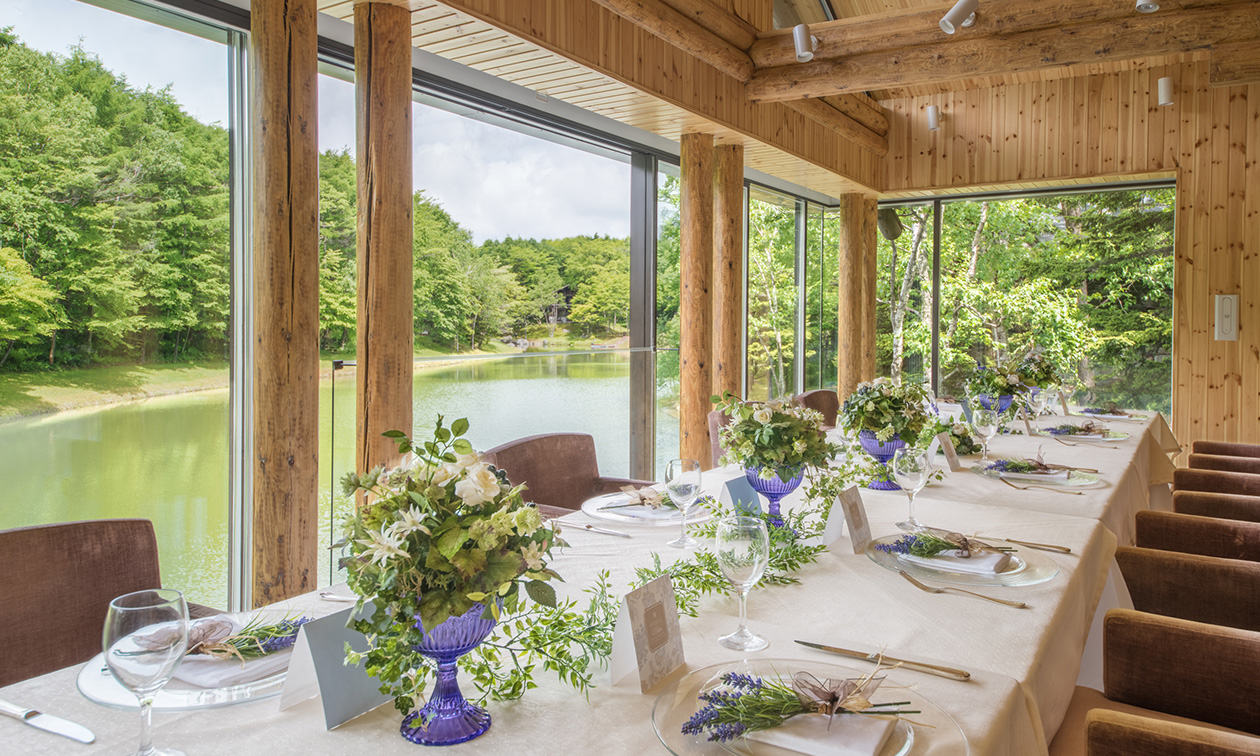 Seasonal flowers bloom at the English-style Flower Garden.
Elegant and lovely, the Flower Garden is inspired by country-style gardens in the U.K.
Take photos of yourself with the colorful flowers and take a walk with your guests.
You can enjoy an English manor house-style party with delicious dishes, conversation and music.
(Capacity: 20 - 60 people)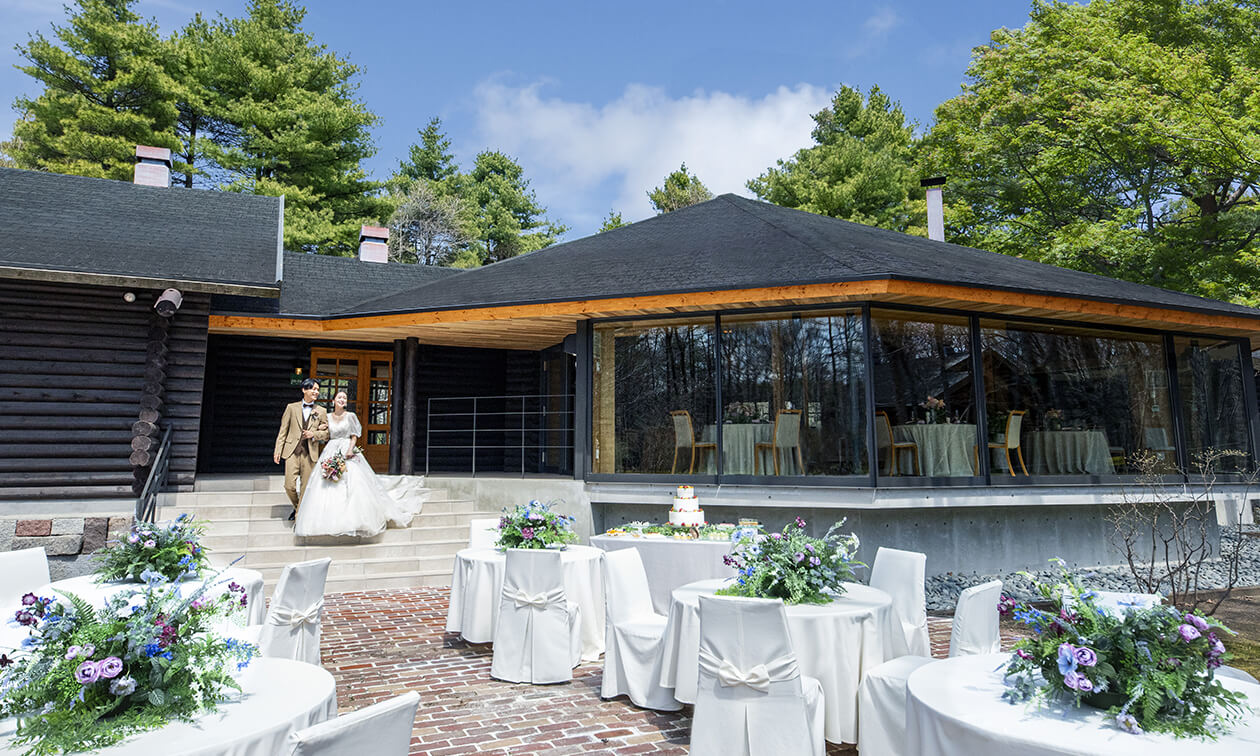 A homey North European-style cottage
for the ultimate wedding experience
This large log cottage is available for rent in its entirety.
You and guests can enjoy a party in the central hall, wrapped up in the warmth of natural polar pine from Finland,
and then retreat to your rooms to stay overnight.
The spacious living space with a fireplace is a perfect place to enjoy a long chat.
(Capacity: 15 - 50 people)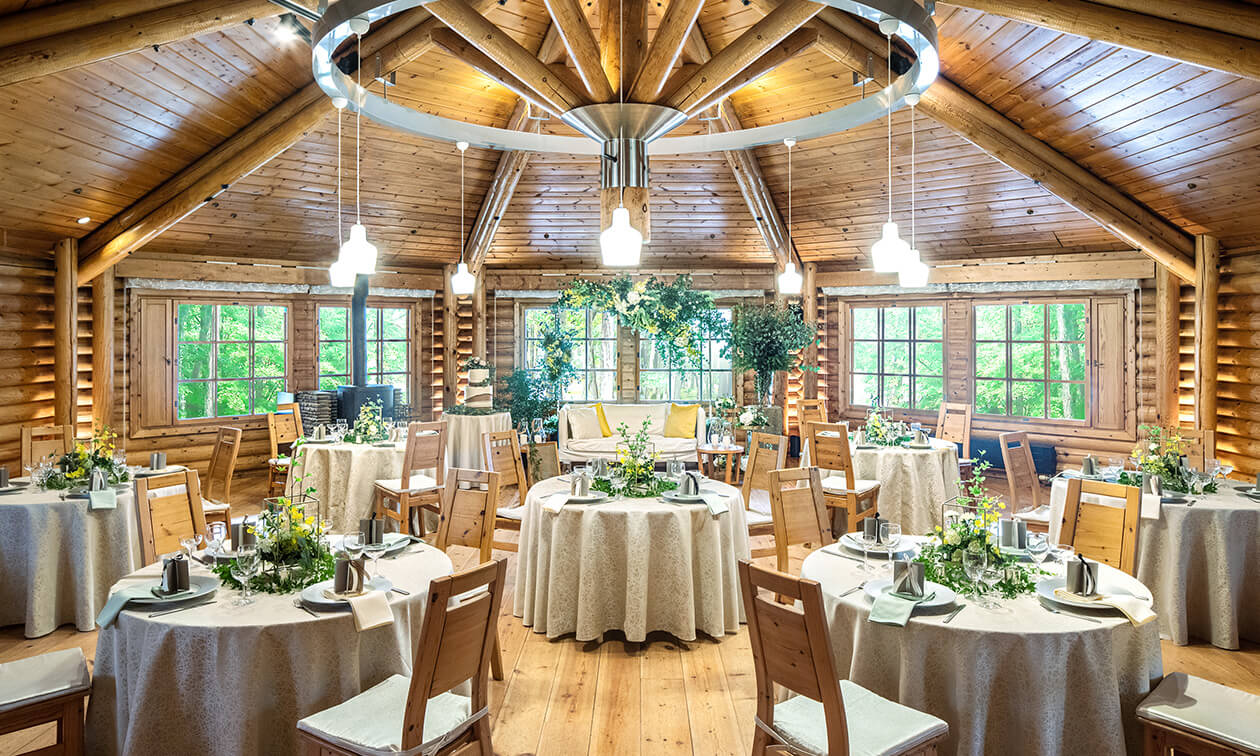 A liberating garden terrace, perfect for verdant seasons full of light
Hemmed in by forest, this garden terrace is a perfect match with the beautiful seasons of Hokkaido
—seasons with lush greenery that signifies new life;
colorful flowers that provide a feast for the eyes; and the ever-changing sunlight, breezes and skies.
This liberating resort terrace suits any event, including barbecue parties and welcome parties.
(Capacity: 15 - 50 people)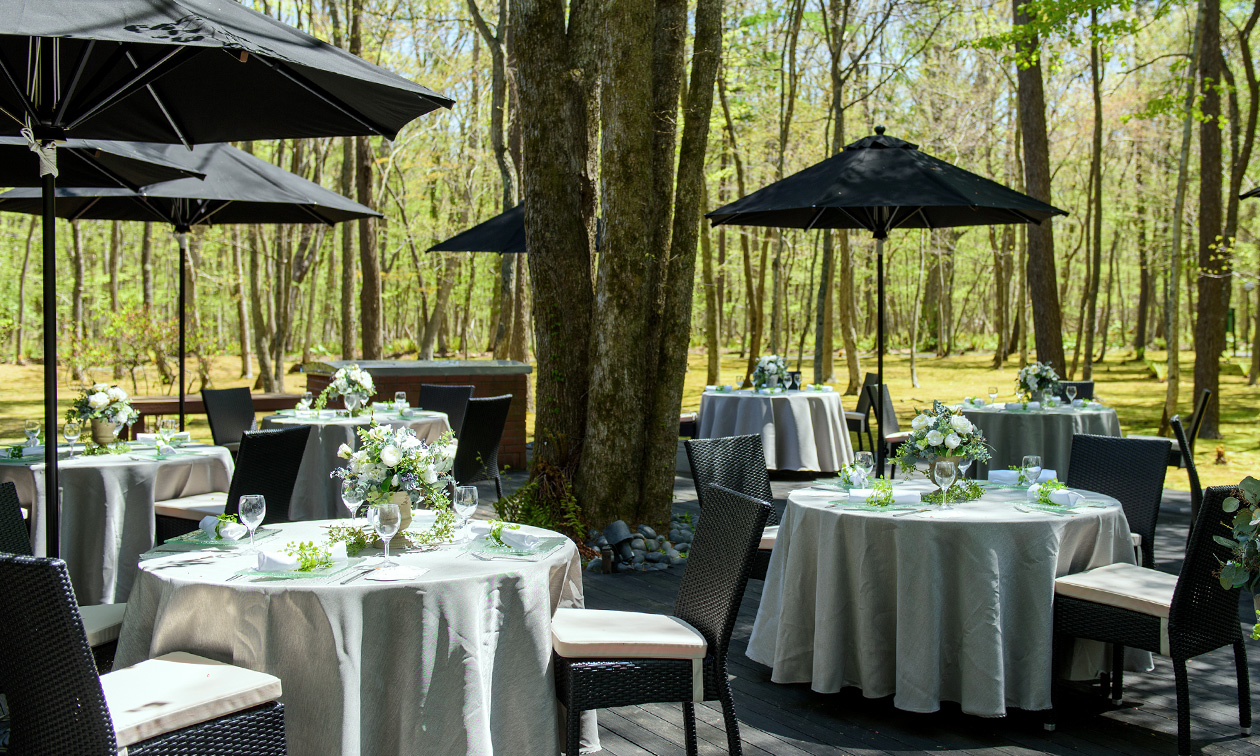 RISU NO MORI COTTAGE & TERRACE
A cozy villa surrounded by the forest and lake
Against the backdrop of the vast forest, the habitat of wild animals,
this log house made of polar pine from Northern Europe stands by the lake.
The couple stay together with guests for a cozy resort wedding.
After taking in the views of the lake, enjoy a meal and conversation in the living room.
A party can be held at the grass garden.
(Capacity: 2 - 12 people)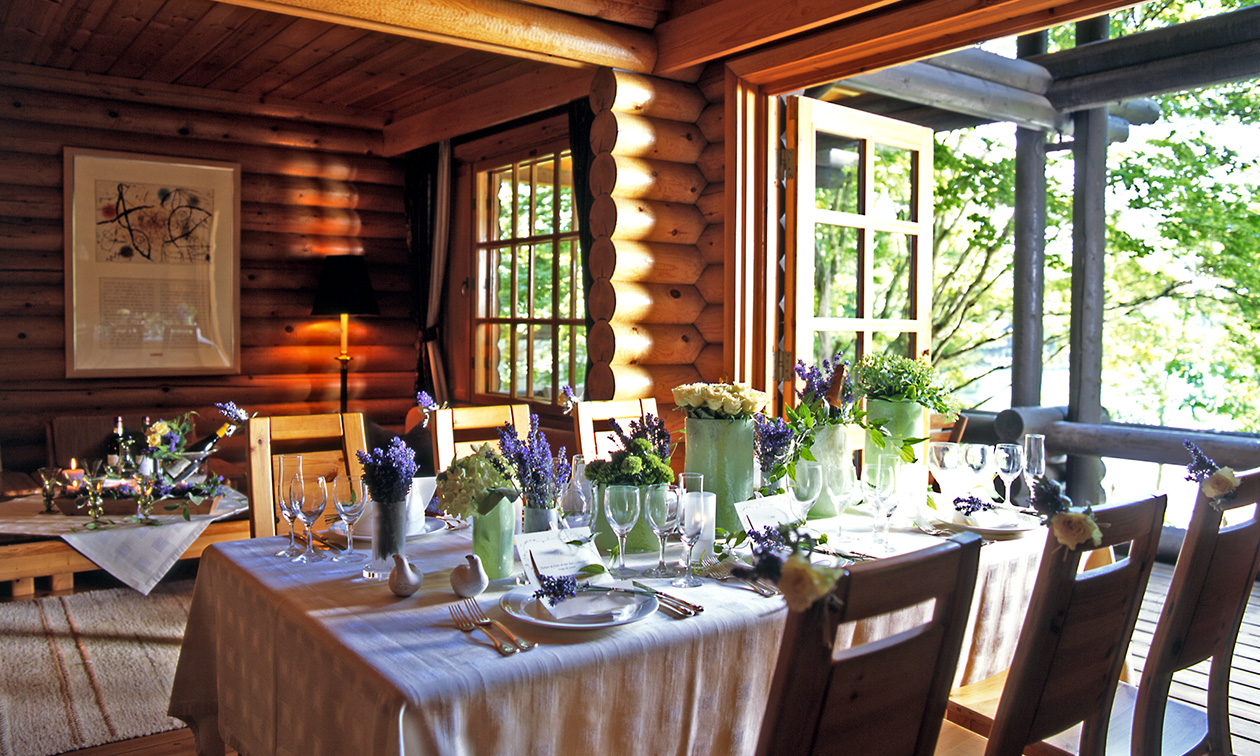 The main banquet hall provides a space
for a five-star hotel-class party.
Seasonally changing views of the rich forest are seen through the picture windows on three sides.
If you look upward, you will find an artistic chandelier gently lighting the couple and guests.
This special light was made by Lasvit, a Czech purveyor of glassware to five-star hotels around the world,
for Nidom, creating an elegant atmosphere.
(Capacity: 40 - 160 people)